Sword Zen 劍入禪境
A downloadable game for Windows and macOS
请务必佩戴耳机获取最佳体验

Use Headphones for Better Experience
微云存档:https://share.weiyun.com/UYgAiThT
[mini后缀的小包是新版,音频压缩过]
B站视频(2p):https://www.bilibili.com/video/bv1Lt4y1B7xz
一个声音禅意动作游戏
游戏中,你是一位饱受过往经历折磨与失落之苦的剑客,你要重新面对自己混沌的内心,通过调整寻找呼吸的节奏来恢复自己对事物与当下的感知,面对威胁冲破阻碍,并重新学习如何在气息平稳时挥出那完美一击,战胜那个巨大的影子,找寻到自己的平静,面对终极。
希望大家在尝试的时候戴上耳机,甚至有时闭上眼,用想象力构造属于你的旅程。

A sound action zen-like experimental game.
In the game, you are a swordsman who has suffered from the torture and loss of the past. You have to face your chaotic heart again, adjust your breathing rhythm to restore your perception of things and the present, and face threats to break through obstacles. , And relearn how to strike that perfect blow when the breath is stable, defeat the huge shadow, find your own peace, and face the ultimate.
I hope you wear headphones when you try, and sometimes even close your eyes, and use your imagination to construct your own journey.

Boss最后阶段需要无伤击中Boss三次,如果受伤会重置计算 In the final stage of the boss, you need to hit the boss three times without getting hurt, the calculation will be reset if injured
最后阶段时候的格挡会有一些小的音效Bug等待修复 The block in the final stage will have some small bug sound effects to fix.
如果无伤太难,可以点击F2切换帮助模式,帮助模式下只需要专注攻击就可 If it's too difficult for you now, you can click F2 to switch to the help mode. In the help mode, you only need to focus on the attack.
Music from "Crouching Tiger, Hidden Dragon" OST
By Tan Dun,Yo-Yo Ma,Xie-yang Chen,David Cossin
A 2021 Global Game Jam Game by Zitao & Xichen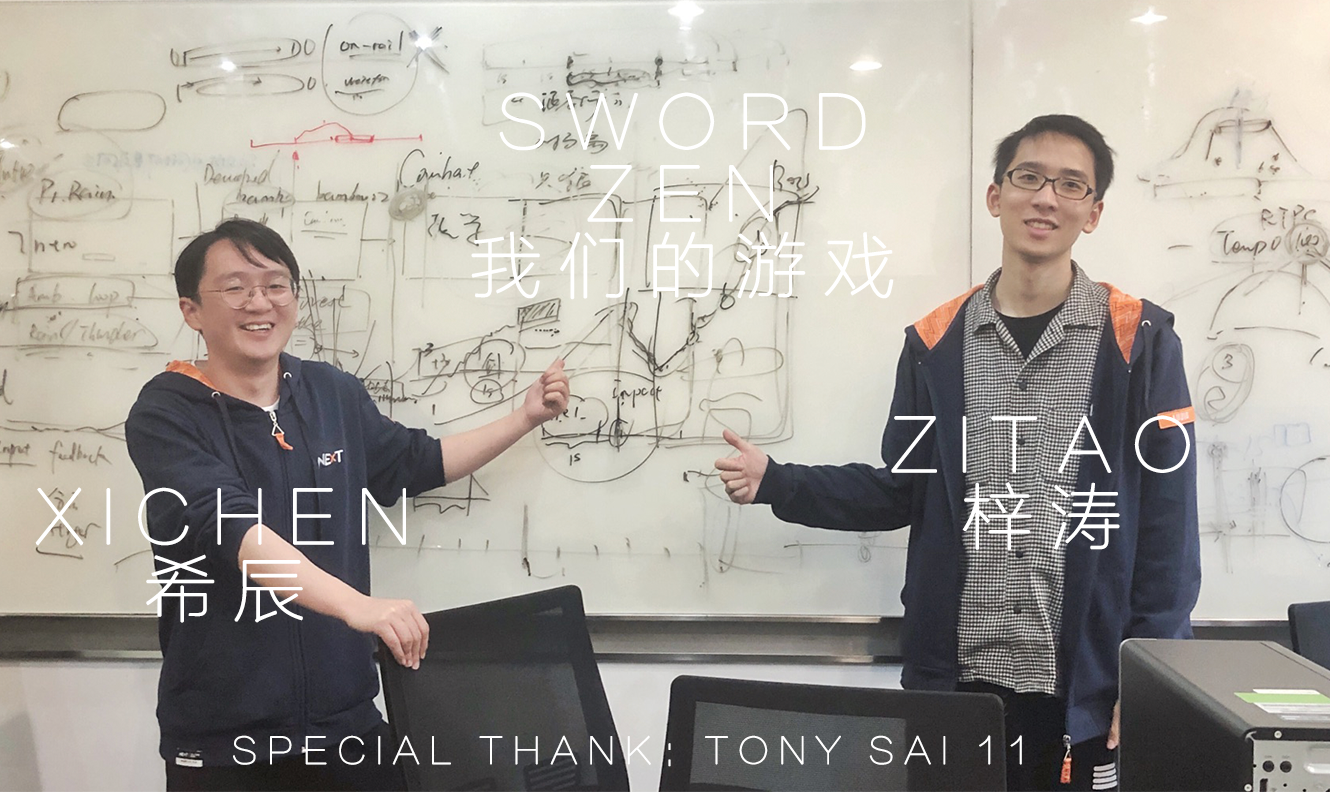 Special Thanks

Zhang Tao
Sai
11
NExT Studios
--------
后续会发布播客《落日间》PostMortem并且上传B站Vlog视频
敬请关注:xpaidia.com 与公众号:快做一个好玩的文科生
B站视频(2p):https://www.bilibili.com/video/bv1Lt4y1B7xz
Youtube 预告片 Trailer:
Youtube 游戏全程 Playthrough:
——————————
2021/02/01 Updated:

压缩了音频文件,让整体包体控制在40MB左右
加入ChengzhongHou Special Thanks
调整了部分难度曲线
增加一些提醒
Updated the mini version, which compressed the size, and adjust some difficulty curves, add more instruction.